CFO Services
St. Catharines Chief Financial Officer
As a trusted advisor we provide you with the tools and resources to optimize your business.
The Problem
Small to medium-sized businesses always struggle with the idea of growth. They want to grow, but don't have the means or background to do so. This leads to a stagnate company.
How We Help
Through our knowledge, success rate and efficiency, we work with you to develop the best plan of action to effectively grow your business. Whether that means opening up new locations, or growing your online presence, we are here to help you make your business a success.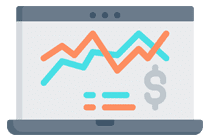 Our Solution
Optimize the potential of your business with a highly qualified CFO.
What's Included
Strategic planning
Financial analysis and reporting
Risk management and corporate governance
Raising capital
Operations review and setting up KPI's
Mergers and acquisitions
Cash flow management